EnglishVerse.com is a site dedicated to classic English poetry and poets. The site contains a growing archive of over 900 poems, as well as biographical information on the poets who wrote them.
Recently added poems
The Miller's Daughter by Alfred Tennyson
To a Mouse by Robert Burns
A Birthday by Christina Rossetti
The Rime of the Ancient Mariner by Samuel Taylor Coleridge
The Old Vicarage, Grantchester by Rupert Brooke
Daffodils by William Wordsworth
Against Indifference by Charles Webbe
Love by George Herbert
I'm Nobody by Emily Dickinson
To Germany by Charles Sorley
Clancy of the Overflow by A. B. ("Banjo") Paterson
Fidele by William Shakespeare
The Ruined Chapel by William Allingham
The General by Siegfried Sassoon
I Have a Rendezvous with Death... by Alan Seeger
The Burning of the Leaves by Laurence Binyon
Home From Abroad by Laurie Lee
The Garden Party by Hilaire Belloc
The Armada by Thomas Babington Macaulay
The Highwayman by Alfred Noyes
The Love Song of J. Alfred Prufrock by T. S. Eliot
If— by Rudyard Kipling
The Lake Isle of Innisfree by W. B. Yeats
The Charge of the Light Brigade by Alfred Tennyson
Adlestrop by Edward Thomas
Ozymandias by Percy Bysshe Shelley
The Sentry by Wilfred Owen
To the Virgins, to make much of time by Robert Herrick
Poet of the week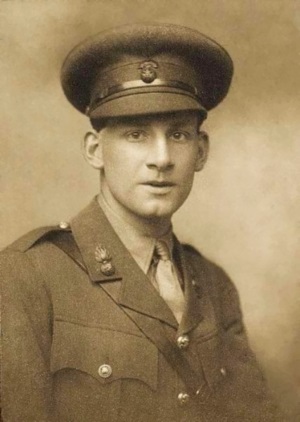 Siegfried Sassoon
Tell us what you think
We warmly welcome feedback about this site.