Robert Southey
1774-1843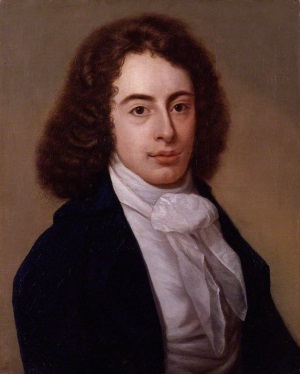 Robert Southey was born in Bristol, the son of a draper. He was educated at Westminster School, from which he was expelled for writing an article criticising flogging. He went to Balliol College, Oxford where he met and became friendly with Coleridge and started to write poetry and plays with rebellious themes such as Joan of Arc and Wat Tyler.
In 1795 he married Edith Fricher whose sister married Coleridge later that year, arguably at his instigation. After spells in Portugal and Spain, Southey moved to the Lake District and in 1813 was appointed Poet Laureate after Sir Walter Scott had declined the honour. Southey's acceptance of this post and the change in style of his writing confirmed the shift of his politics to establishment conservative and he was much criticised by his radical contemporaries particularly Peacock and Byron.
Following the death of his wife in 1837, Southey remarried in 1839, but this did not prove a happy experience and during his last years his mind became disturbed. Southey wrote prolifically, both in prose and verse, but his best poetical works are probably his shorter pieces such as My Days Among the Dead are Past, The Battle of Blenheim, The Inchcape Rock, and The Holly Tree.
Works include
Books you might enjoy

The Life of Nelson
Robert Southey, Alan Palmer (Introduction)