Edward FitzGerald
1809-1883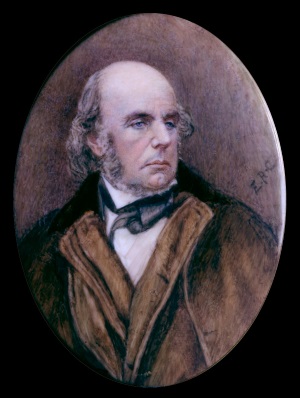 Edward FitzGerald was born in Brefield, Suffolk and was educated at King Edward VI Grammar School in Bury St. Edmunds and at Trinity College, Cambridge.
He was a friend of the Quaker poet Bernard Barton, whose daughter he married in 1856, although the marriage was shortlived. FitzGerald seldom ventured outside Suffolk but was a keen sailor.
A scholarly, introspective man coming from a wealthy background, he was able to devote his life to writing, his chief poetic work being The Rubáiyát of Omar Khayyám (1859). He wrote Polonius, a collection of aphorisms, published translations of the Spanish writer Calderon, and translations of Aeschylus' Agamemnon and Sophocles' Oedipus. He was also an accomplished letter writer.
Works include
Books you might enjoy