William Cowper
1731-1800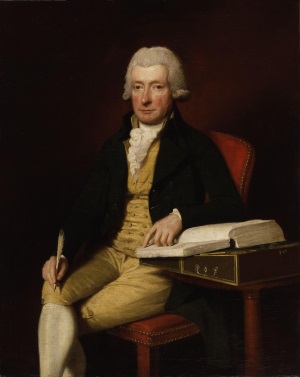 William Cowper (pronounced "Cooper") was born at Great Berkhampstead, Hertfordshire, the son of a vicar, and was educated at Westminster School. He studied at the Inner Temple and was called to the bar in 1754, but never practised.
During his twenties he suffered severly from depression and on one occasion attempted suicide. In 1765 he went to live with a retired clergyman, Morley Unwin, and his family in Huntingdon, and following the latter's death two years later, moved with his widow, Mary, and children to Olney in Buckinghamshire. Afflicted by mental illness for most of his life, Cowper collapsed completely after her death in 1794.
Influenced by the Calvinist pastor John Newton, Cowper wrote a number of well-known hymns but his best work was produced in his later years when he wrote John Gilpin, The Solitude of Alexander Selkirk, Boadicea, The Poplar Field, On the Loss of the Royal George and the sonnet, To Mrs. Unwin. His final poem, The Castaway, was written shortly before his death. Cowper wrote with simplicity and humanity and his poetry contains some beautiful imagery.
Works include
Books you might enjoy
William Cowper: A Biography
James King