Lewis Carroll
1832-1898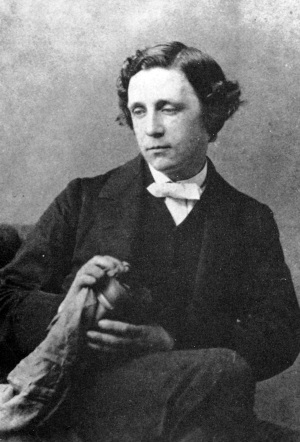 Charles Lutwidge Dodgson, who wrote under the nom de plume of Lewis Carroll, was born in Cheshire, the son of a parson. He was educated at a Yorkshire grammar school, Rugby, and at Christ Church, Oxford, where he studied mathematics and classics, later becoming a lecturer from 1855-1881.
He was ordained deacon in 1861 but rarely preached, possibly because of shyness and a stammer. He is known mainly for the writing of children's literature, particularly Alice's Adventures in Wonderland (1865) and its sequel Alice Through the Looking Glass and What Alice Found There (1871), originally narrated as tales to entertain Alice Liddell and her sisters, daughters of the Dean of Christ Church. He also wrote textbooks on mathematics and was a pioneer of portrait photography.
His poetry is mainly of the comic variety, his most famous being the nonsensical poem The Hunting of the Snark (1876).
Works include
Books you might enjoy

Selected Poems
Lewis Carroll, Keith Silver (Editor)